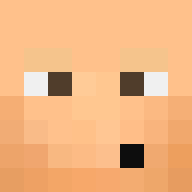 Network Owner
Owner
Administrator
Hello everyone,
It's time for a new season of Water Skyblock. We have heard all your feedback regarding the current water season and have worked to make sure that this season will adhere to it. Some changes from season 7 will be rolled back while a lot of new features will also be added this season. We are looking forward to a very fun and competitive season!
RELEASE DATE: Saturday September 19th, 2PM EST
Countdown:
http://bit.ly/mvwaterct
Reply to the thread for a chance to win the

POSEIDON RANK!

​

▶

PAYOUT BREAKDOWN


1st Month
$150 PayPal
$75 Giftcard
$50 Giftcard
2nd Month
$150 PayPal
$75 Giftcard
$50 Giftcard
3rd Month
$400 PayPal
$200 PayPal
$100 PayPal
Total: $1,000 PayPal & $250 Giftcards
▶
CHANGES
Upgraded from 1.15.2 to 1.16.2
Replaced money-based levels system to the legacy points system

Added points per spawner types instead of ore-blocks only

Removed bubbles currency
Re-introduced automated farming for crops (prices adjusted accordingly) similar to season 3
Introduced ore block stacking on islands
Increased island spawner limits
Added the Underworld
Added Bones currency & Bones Merchant
Added kill rewards
Added the Magic Pond events
Added holy white scrolls to the store
Re-worked percentages for cobblestone generators
Added Slayer, Seller, Collector, & Miner minions
Added progression quests
Edited daily & weekly quests
Disabled crafting of books
Disabled crafting of beacons
Fixed island warps & likes system
Fixed island upgrades not working
Fixed sell chests resetting on reboots
Fixed issues with /level requirements
Fixed issues with hoppers picking up stacks
Fixed placing minions at spawn
Fixed hero set not working
Fixed notch set passive effects
Fixed being able to harvest others' crops with a Harvester Hoe
Fixed captain --> atlas upgrade in minebucks shop
Edited crate rewards
New player level suffixes
▶ RESET VAULT
As always, we will be having a reset vault. This vault is now open and can be accessed through the command /resetvault. It will close down on Sept 17th 5PM EST. You will be able to access the reset vault again after the new season begins.
Items that can go in the reset vault:
Exclusive crate gear
Exclusive crate items
Any item that has "Season vault access" in the lore
Items that cannot go into the reset vault:
Any item that does not have "season vault access" in its lore. (To reclarify, this means that you cannot vault normal trench tools, spawners, sell chests, minions, scrolls, or any other item not mentioned above).
Please keep in mind that a new season means that the following will completely reset:
Money
Quest points
Inventories
mcMMO
Vaults
Islands
Stats
XP
Levels
See your on the season!
PizzaMC - MineVille Owner
7