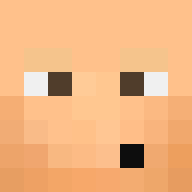 Network Owner
Owner
Administrator
​
Hello everyone,
It is time for a Water reset. We will be focusing mainly on Quality of Life updates and economy tweaks this season as well as bug fixing and performance improvements (because we know that Season 5 had severe connection/ping lag).
Interesting news: After season 6, we will be deploying our very own custom Islands framework which will transform completely how the the gameplay is structured and how islands are valued, upgraded, and managed. But for now, let's focus on
Season 6
because it is releasing on
Sunday 2PM EST!
Giveaway time: Reply with your username for a chance to be one of the three players to win the POSEIDON RANK!
Winners!

Reply # - Username
5 - AndraSP
53- Wysa
82- 0hBeebie
Economy Tweaks:
We are balancing out the spawners a little more to ensure that there is balanced competition on the leaderboard. So you will see some price changes for mob drops, valuable ore blocks and spawners such as Iron Golems.
Crates:
You will have to say bye to the Perks & Economy crates because we will be adding new ones! The new crates are designed to have valuable rewards while also ensuring that they do not cause harm to the economy. The perks in the perks crate will instead be sold separately on the store. We have recently re-organized how our store system works to make it easier to navigate through the different realms' packages.
Mob Shards:
The price for the Shard Lootbox has been significantly decreased to allow players to get their hands on them more frequently. The old price was extremely high which caused very few players to be able to purchase the lootbox.
Performance Updates:
We looked into the causes for our connection lag during Season 5 and have moved to fix them. We hope that this new season will run smoothly and we'll be monitoring it closely after reset.
New Chest Shops System:
A new chest shop system will be introduced. There will be a tutorial at spawn for information on how to create a shop. Shop limits will be adjusted accordingly.
New Coinflips System:
Coinflips, a popular gambling game, will be making its return to the realm but this time wit an overhaul and a bug-free system!
These are the biggest changes this season. We are excited for this reset and hope to see you on the server on
Sunday!
Last edited:
15

1