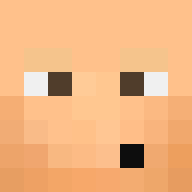 Network Owner
Owner
Administrator
​
Hello everyone,
We will be resetting the Water Skyblock realm on Friday,
December 27th 2PM EST.
Season 4 has been running since October 12th, it is time for a fresh start!
Some of the changes:
Added Mob Shards

You will earn Mob Shards by killing mobs and then you can trade the Shards for a Shard Lootbox to win amazing rewards such as money pouches, sell chests, spawners, and more
Added Chunk Hoppers on the store
Added Cosmetics which can be accessed through /trails
Added Pets
Added Harvester Hoes
Removed coinflips
Removed Ancient Trials
Added a new /baltop system
Reverted to a more FPS-friendly spawn and PvP Arena
and bug fixes
Reset Vault
As always, you can vault any exclusive items. These items contain "Season Vault Access" in the lore. You can access the Reset Vault through the command /resetvault.
We will be doing something different this time. You will have one week to vault your items. You can go back to the old realm by executing /oldwater and vault your items. One week after the reset, the vault will be moved over to the new season and the Old Water realm will be closed.
DISCLAIMER:
Only items which contain the words 'Season Vault Access" in the lore can be vaulted. This means that you cannot vault sell chests, minions, or normal trench tools from the store.
The following will completely reset:
Balances
XP
Inventories
Islands
Ender chests
Mcmmo
Playervaults
Rankups
Race info
Stats
Purchases made 1 week before reset will be re-imbursed.
See you tomorrow!
Last edited:
2