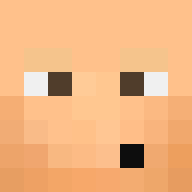 Network Owner
Owner
Administrator
Hello everyone,

Water's season 2 is finally coming to an end. We will be releasing season 3 on

Tuesday, July 9th 2PM EST.

This season is not heavily focused on bringing new features, it is, however, aimed at improving performance and server mechanics and you will be able to see that for yourself once it is released!

You will be able to log in using the following versions:

1.13.x, 1.14.x



▶ GOING FULLY 1.13

One of the things that will set MineVille's Skyblock apart is our ability to finally move the server software to 1.13. This came with a lot of challenges but we were able to develop a stable, optimized, and efficient software to finally allow you to enjoy all new 1.13 mechanics and blocks.

Eventhough we will be running on 1.13, we have edited entities and spawners to allow them to work like they did before. Ex: Iron golems will still spawn in the air eventhough 1.13 changed that mechanic.

▶ PAYOUTS

For this season, we are introducing Island Top Payouts. Basically, you will be able to earn real money if you happen to place in one of the top 3 islands spots. This is completely determined based off of Island levels.

The first place island's owner will recieve $100 on their PayPal account (distribution among island members is up to the leader). Second and third places will receive store giftcards which can be used multiple times on the store until their balances run out.
▶ NEW SPAWNERS AND ENTITIES SYSTEM
We have completely revamped the way that we handle spawners and mobs with. Starting season 3, spawner stacking will no longer be possible as we optimized spawners meaning that no lag should result from having large amount of spawners on your island with no stacking. We also changed the mechanics behind mob stacking, you should notice that they now stack at a fast and lag-free rate.
▶ OTHER
Shop tweaks (added 1.13 items)
Added races and milestones (did not change the rankup system)
New spawn
New likes system
New island warps system
▶ RESET VAULT
As always, we will be having a reset vault. This vault is now open and can be accessed through the command /resetvault. It will close down on July 9th, several hours before the reset. You will be able to access the reset vault again after the new season begins.
Items that can go in the reset vault:
Freedom crate items (Uncle sam's pickaxe, Freedom sell wand, God sword, Eagle bow, Freedom Axe)
Summer crate items (Summer sell wand, Summer hoe, Summer Pickaxe, Lifeguard armor, Lifeguard rod)
Anniversary crate items (Notch armor)
Pride crate items (Rainbow armor, RainBow, Pride Sell Wand, Rainbow shovel)
Items that cannot go into the reset vault:
Any item that does not have "season vault access" in its lore. (To reclarify, this means that you cannot vault normal trench tools, custom spawners, crate keys, rank coupons, or any other item not mentioned above).
Please keep in mind that a new season means that the following will completely reset:
Money
Quest points
Ancient Tokens
Inventories
mcMMO
Vaults
Islands
Stats
XP
Levels
▶ RESET BUNDLE!
We will be trying a new thing this time; a reset bundle. After the new season release, the reset bundle will be available on the store for $15/ea
It will include:
This reset bundle will be available on
https://store.mineville.org
▶ GIVEAWAY
Reply below with your username for a chance to win one of the
5 SAILOR RANKS
that we are giving away!
See you on season 3!
PizzaMC
Last edited:
15

1