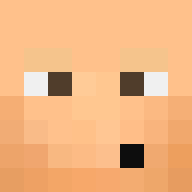 Network Owner
Owner
Administrator
​
Hello everyone,
With season 5 comes great changes. We have decided to change the way that we approach the Village realm and rollback multiple features that were implemented in the past two months. We took a different approach beginning December 2019 as we wanted to make the realm be a contender in the competitive factions arena but over time we have realized that MineVille players, and newcomers, would rather have a more laid-back, user-friendly Factions realm that welcomes all players shies away from toxicity. Due to this change, we will be altering multiple things about how the realm operates.
The new realm will release on Sunday, February 9th 2PM EST. The current realm will close on 2PM EST on Thursday.
Changes:
Chat offenses will be punished as they are punished on other realms. We will no longer be more lenient on players using racial or offensive slurs simply because "it is factions". If you can't respect players then you have no place in our community.
Added Sandy, the Sand Bot. You can buy access to use Sandy on the store.
Removed the Citadel world. Many players complained about it being unbalanced and out of place.
Removed the Oasis world.
Nether is now a normal nether world. Meaning you can now rush the nether on SOTM to collect blaze spawners. You will not be able to claim in the nether anymore.
Re-implemented Races and their buffs.
Revamped store items. (Tools are now unlimited. Decreased prices for all items).
Revamped crates.
Revamped economy.
Reverted back to the original Factions Top system. This should eliminate any bugs that were experienced with the current system such as random outages and counting errors. Fixed the new incremental Factions top system.
Improved cannoning performance (tested).
Reduced obsidian durability.
New spawn.
Updated /help, the wiki.
Edited rank kits (removed CEGGs)
Added back warzone envoys.
Added Creeper Eggs to the shop.
Added more spawners to the shop.
Added /reclaim.
Fixed Printer kicks and missing blocks.
Fixed /printer not working.
Fixed TNT blowing up an abnormally big radius in obsidian.
Fixed the antispam bug where a player has to continuously enter codes.
Fixed the spawners shop not giving Villager spawners and failing to stop transaction if inventory is full.
Fixed spawners not blowing up through water.
Fixed /esethome and other commands working in enemy territory.
Fixed dying in void if you log out in enemy territory.
Fixed alts counting towards the daily invite count.
Fixed the daily invite limit.
Fixed screen freeze on AFK.
Fixed harvester hoe destroying crops on level above it.
Added an anti-mod for illegal mods.
Added /jellylegs to Guardian rank.
Stopped plans for a factions shield.
Map Info:
Duration: 60 days
Grace: 7 days
Factions Top PayPal Reward:
$200 PayPal + $100 Giftcard
$100 PayPal + $50 Giftcard
$50 PayPal + $25 Giftcard
FTop rewards will be paid out monthly (therefore 2 times a season).
Map Dimensions:
Overworld: 10,000 x 10,000 (20k).
Nether: 5,000 x 5,000 (10k) (No claiming).
End: 2,500 x 2,500 (5k).
Reset Vault:
The reset vault has been open for 7+ days. The realm as well as the season vault will close on 2PM EST on Thursday.
To access the vault, use the command /resetvault.
See you on Sunday!
PizzaMC
Last edited: