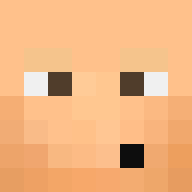 Network Owner
Owner
Administrator
​
Hello Village players,
It is time for Season 4. We are really happy with the state of the Village realm for Season 4 as we have been able to experiment with a new cannon jar that is by far exponentially better than jars used on previous seasons. The jar has been on Season 3 to test and patch bugs and it is ready for Season 4. The new season will release on
Sunday Jan 12th 1PM EST

Season Info:
Duration: 20 days. 6 days Grace period. 14 days of raiding (2 weeks)
New Payout System: Payouts will now be paid on a weekly basis (first week and second week of raiding)
1st Place: $250 PayPal - $125 Giftcard
2nd Place: $150 PayPal - $75 Giftcard
3rd Place: $100 PayPal - $25 Giftcard
**

PAYPAL TOTAL: $1,000 **
** GIFTCARD TOTAL: $500

**
Bug Fixes:
Fixed saving problems with the new /f top system (which prevents last-day sniping and introduces progressive spawner values)

Fixed Wither players getting the Phantom HP Stick
Fixed Faction Alts being able to kill mobs
Fixed TNT/cannon lag
Fixed Printer Mode dupe & increased printing speed
Fixed spawners being lost if you buy with full inventory
Fixed creeper drops
Fixed potions stacking when bought from shop
Fixed spawners not blowing up if watered
Fixed claiming in a radius crashing the server. Exponentially increased claiming speed
Fixed being able to guard spawners with water
Changes:
Added Harvester Hoes to the store
Added 5x5 Universal Trench Tool to the store
Added a 7x7 Trench Pickaxe to the store
Added Jelly Legs perk to the store
Added /f perms
Added Faction bank (/f bank deposit and /f bank withdraw)
Added ability to deposit TNT into your Faction's TNT bank from any placed chests on your faction's land. /f tnt deposit #radius #amount
Added /f upgrades (Contains crops, exp and spawner boosters)
Added /f logs (or /f audit)
Enabled /fly in Wilderness (unless enemies are nearby)
Added Wool to shop
Removed Apples from shop
Added force invites (unlimited invites during grace then a limit of 5 invites per day)
Season Vault:
The season vault has been open for the past week, feel free to vault any item that has the lore "Season Vault Access" by executing the command /resetvault.
The current realm will go down on 8PM EST Saturday 1/11/2020 so make sure to vault items before then.
FTOP Season 3:
See you on Season 4!
Last edited: