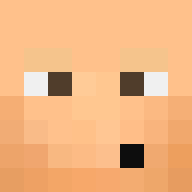 Network Owner
Owner
Administrator
​
Greetings everyone,
We are excited to announce the planned release of Village Factions. on Sunday June 16th, 1 PM EST. Village Factions is going to be a pvp-focused Factions realm that runs on 1.8.8 and allows all versions to join. We are also going to be having a
big cash prize pool
(paid out through PayPal) for the top Factions on a bi-weekly basis.
Features:
Extensive races system. You will get to choose from three races upon joining for the first time. Each race will unlock permanent unique perks and you will be able to rankup through five ranks for the race you chose. Each rank will require different stats and not just money or kills. We will release a detailed document with all information regarding each of the three races and their 5 rankups.
Factions TNT bank and TNT fill features
Crates: Economy, Legendary, Perks, & Vote
Ranks: Ghast, Guardian, Phantom, Wither, & Dragon
Maximum of 30 players per faction.
50 max player power and 10 starting power.
Maximum of 5 alts allowed per player.
Balanced economy
/Factions top which will showcase the total worth of each of the top 10 factions and how many spawners they have (including the type of spawners)
Different types of Genbuckets
Different types of unique & exclusive tools such as Sand Tool
Optimized TNT and 1.7 cannoning
1.8 PvP
Two KoTHs and a PvP Arena
Flattened warzone outside of spawn
PvP Rewards
Daily Rewards & Premium Daily Rewards for races' ranks
Mob & Spawner stacking
Trench tools & Sell Chests
Custom Enchantments
400 Hoppers limit per faction
mcMMO, Minecoins, & Minelevel
No quests or quests shop
and way more..
Now that you have an idea regarding the new Village realm, we expect you to join us on dicord at
https://discord.mineville.org
and follow all the latest news and updates regarding the realm. We will be posting frequent updates. Make sure you keep an eye out for the release date on Discord and on this thread; it is coming very soon!
Other:
Some more stuff we are working on for the summer:
Very heavy optimizations for both Kingdom & Space. 1.13.2 is a very bad version in regards to performance and we will be patching it ourseleves for the network. This will take time but we plan on releasing this big performance update very soon
Optimizations for Water realm and its update to 1.13.2 with 1.13.2 blocks and shop (without a reset)
Exclusive crates throughout the latter part of June & the whole of July
See you on MineVille,
PizzaMC
Last edited:
12