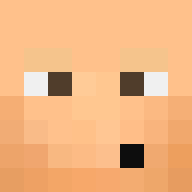 Network Owner
Owner
Administrator
​
Hello everyone,
If you are a Village player, you are probably aware of the various game-breaking bugs and lag that have been present on Village this season. We have decided to end this "season" and classify it as BETA moving forward especially after numerous dedicated players asked us to end this season and improve the realm with various suggestions.
The good news is that we have developed better server software that includes way better cannoning mechanics, extremely better performance, and is going to provide you with the Village experience like we have intended for it to be.
This BETA season has been running for 40 days and we will be concluding it on
July 27th, 12PM.
Three hours after the season ends we will release Season one at
3PM EST
.
New Monthly Payouts
#1- $200 PayPal, $100 Giftcard
#2 - $150 PayPal, $75 Giftcard
#3 - $100 Paypal, $50 Giftcard
#4 - $50 PayPal, $50 Giftcard
#5 - $50 Giftcard
**July payouts will be paid on July 27th
Changes?
New mob stacking system.
Completely new Factions plugin.
New bug free /tntfill command.
New Faction TNT bank system
New /f claims command
New Genbuckets system.
Completely new economy
Added /coinflip
Added Mystery Crates
Removed Faction hopper limit
Added /f alts which allows you to invite alts to your faction without taking up member spots
Made creepers drop TNT with a 75% chance
Made villagers drop emeralds with a 30% chance
Sell chests now drop on explosions
Spawners now have 80% chance of dropping from explosions
Fixed sponges removing lava in enemy territory
Fixed chests being accessible in enemy territory
Fixed potions not working because of Race effects
Epearls no longer work through cobwebs and fences
Added two King of the Hill arenas
Axes skill capped at 500. Swords skill capped at 500.
Added /blocks and /jellylegs to Guardian rank
Disabled left shooting cannons
Disabled mobs dropping useless heads
Fixed weird sand physics
Made it so if you log off in enemy claim you will be teleported to spawn when you relog
Reduced price of trench tools (globally)
Added chat auctions
Added player bounties
New Rules?
You can no longer make unclaimed grinders. Spawners will no longer spawn mobs in the wilderness. If you find any way to bypass this and exploit it without reporting to staff you will be punished
Autocannons above Y-Level 40 are not permitted
Claiming land around a corner faction ("bitch claiming") is not permitted
Boosting your claim amount and base defense through an ally faction made on an alt is not permitted
Breaking all spawners in your base before you go off the server is not permitted
Hiding FTOP value/faction wealth by breaking valuable blocks is not permitted. Your spawners must be placed down at all time unless moving bases.
20 buffer limit
New World Information
Overworld: 10,000x10,000 (+5,000 -5,000) instead of +30,000 -30,000 like the current season
End: 5,000x5,000 (+2,500 -2,500)
Nether: 7,500x7,500 (+3,750 -3,750)
Overworld now has flat bedrock on the bottom
The End world is added and is flat
Faction Information
10 Starting power
20 Max default power per player
800 max power per faction
30 Faction members limit
Reset Vault
You will be able to carry certain items to the next season. These items include:
Summer crate exclusives
Freedom crate exclusives
Pride crate exclusives
The vault will open today. Make sure to check #changelog on Discord for more information.
The following will completely reset:
Balances
Xp
Inventories
Factions
Ender chests
Mcmmo
Playervaults
Rankups
Race info
Stats
We are aware that some of you may be disappointed over how short this season was but we assure you that all future seasons will be much longer. This reset is necessary to improve the current state of the realm and allow it to reach its true potential without gamebreaking bugs holding it back.
We look forward to seeing you on
Saturday July 27th @ 3PM EST
on Village to kickoff a new season!
Have fun,
PizzaMC
Last edited by a moderator:
9