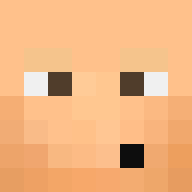 Network Owner
Owner
Administrator
Hey!
We will be releasing Space Survival on Sunday, May 26th at
2:00 PM EST
.
This is a complete revamp for the Hell Realm as we are changing the theme, the main mechanics of the realm, and features. We won't be going into detail about each change on this thread; you can come check out for yourself all the changes on Sunday!
Brief list of changes:
PVP enabled on territory if you are an enemy with the other clan. This is the only exception as to when you will be vulnerable in your own territory. If you are on another clan's territory, you can be killed and you will not be able to fight back (unless both clans are allies then no PVP will be enabled between you whatsoever)
/Lands system changed to /clans. This is a completely different system and not just a rename. This is the same system as on Kingdoms. You can only be in one clan.
New leveling system. 6 levels which are purchased by ingame money only and unlock clan power boosts and more
New shop items (taken from player suggestions on discord)
Rank renames (Cosmonaut --> Engineer --> Pilot --> Commander)
New player shops system
Quest Shop updates
Better performance
Hard server difficulty
Harder economy (than of Kingdoms)
and more..
What does this reset mean?
You will lose your money, inventory, vaults, land/bases, quest points, and XP.
You will not lose your rank (either won from crate or from store), Minecoins, or purchased perks such as permanent flight.
If you bought the ability to own multiple lands you will be compensated with bonus clan power upon joining the realm.
If you bought a crate in May you will receive compensation
Reset Vault
To access the reset vault ingame, use /resetvault.
In this vault, you can store specific items which you will be able to access in the Space Realm after its release.
We chose specific items to carry over. If some are not included, it is our current system does not support them.
These items are the following:
-Shamrock Shovel (Lucky crate)
-Lucky Leggings (Lucky crate)
-Magic Boots (Lucky crate)
-Jelly Bean Helmet (Easter Crate)
-Immortal Chestplate (Easter Crate)
-Candy Pickaxe (Easter Crate)
-Trench Pickaxes
-Trench Axes
-Trench Shovels -Builder wands
-Notch Armor (Anniversary Crate)
-Sell Chests
(currently not supported yet)

The reset vault will close down on Friday the 24th.
Join
https://discord.mineville.org
now and stay up-to-date with all news and updates.
See you on Space, Cosmonauts,
Mineville
3