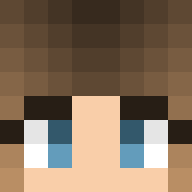 Administrator
Administrator
| TOP VOTERS | STAFF OF THE MONTH | STAFF PROMOS | TOP ISLANDS | MONTHLY STATS |



| TOP THREE VOTERS OF SEPTEMBER:

The vote leaderboard has now reset - Find vote links at

https://mineville.org/vote/ Wossi1

- $25 Giftcard

Tylerl48

- $25 Giftcard

Angerfish

- $25 Giftcard

Congratulations to the top voters! You will be receiving the giftcards in your /mail. /mail read on Fire Skyblock to find the code. | STAFF OF THE MONTH

Congratulations to This Month's

Staff of The Month

Junior

@ky1en

and Senior

@rayrayk00
| STAFF PROMOTIONS
Moderator:
@TheMelonAssassin
- Asgard
Trial Helper:
@MygindPVP
- Asgard
@RQCAPTAIN
- Asgard
@Prim529
- Water
| TOP SKYBLOCK ISLANDS
Fire Skyblock Island top :
1st:
Cuties
- Worth $20,642,565,500 -
$100 PayPal
2nd:
FireSkBlock
- Worth $17,873,449,831 -
$75 Giftcard
3rd:
Yeet
- Worth $7,803,373,550-
$50 Giftcard
Congratulations! Island leaders please PM me on Discord to receive your coupon code. (Pinguino#2473)
Water payouts will be given to the top islands on October 19th (1 month after the initial release).
Current island top:
1st:
Forums
462,570
2nd:
Cuties
154,990
3rd:
Virtualillusion
100,871
We will see if they retain their spots on the 19th!
| UPDATES AND HIGHLIGHTS THIS MONTH
Water Skyblock season 8! A new exciting skyblock season has been released. This season will last 3 months with awesome rewards for the leading islands! Your island has a chance to win money and giftcards by being istop 1, 2 or 3. (
Total: $1,000 PayPal & $250 Giftcards)
Our biggest payout yet! We are looking forward to a very fun and competitive season. Read everything about the new season here:
https://mineville.org/threads/water-season-8.3904/
MineVille is fully running on 1.16!
That means every realm has all the 1.16 features such as the updates nether, ancient debris, new mobs and netherite tools.
HUGE STORE SALE!
70% OFF in the store for a limited time only! Make sure you take advantage of it
before it ends!
| MONTHLY STATS
Total Players: 632,848
(+24,176)
Total Staff: 21
(+2)
Forum Members: 9,666
(+218)
Discord Members: 18,882
(+2573)
Changelog messages: 127
September Max Players Online: 282
(-32)
Last edited:
2