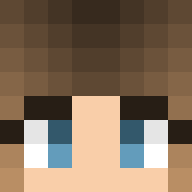 Administrator
Administrator
TOP VOTERS | STAFF OF THE MONTH | STAFF PROMOS | TOP ISLANDS | MONTHLY STATS



| TOP THREE VOTERS OF OCTOBER:

The vote leaderboard has now reset - Find vote links at

https://mineville.org/vote/ Jms_l

- $25 Giftcard

Tylerl48

- $25 Giftcard

wossi1

- $25 Giftcard

Congratulations to the top voters! You will be receiving the giftcards in your /mail. /mail read on Fire Skyblock to find the code. | STAFF OF THE MONTH

Congratulations to This Month's

Staff of The Month

Junior

@Prim529

and Senior

@Aerysional
| STAFF PROMOTIONS
Admin/Developer
CullanP
Moderator+
@Aerysional
Moderator
@ky1en
- Kingdom & Water
@Pretxels
- Kingdom
Helper
@RQCAPTAIN
- Asgard
@Prim529
- Water
| TOP SKYBLOCK ISLANDS
Fire Skyblock Island top:
1st:
Cuties
- Worth $48,388,719,435 -
$100 PayPal
2nd:
FireSkyBlock
- Worth $45,685,541,131 -
$75 Giftcard
3rd:
Yeet
- Worth $24,524,662,154-
$50 Giftcard
Congratulations! Island leaders please PM me on Discord to receive your coupon code. (Pinguino#2202
Water payouts will be given to the top islands on November 19th.
Current island top:
1st:
VirtualIllusion
- 1,300,550
2nd:
Forums
- 621,518
3rd:
funtown
- 543,165
We will see if they retain their spots on the 19th!
| UPDATES AND HIGHLIGHTS THIS MONTH
Impostor release!
We are very happy to announce that we have released our first Minigame, Impostor! You can now play an adaptation of Among Us in Minecraft without any mods. Make sure you play on 1.14+.
Read more:
https://mineville.org/threads/impostor-minigame-1-0-release.4065/
Welcome our new fulltime developer: CullanP!
We are very excited to have him on our team. Cullan is very experienced with performance optimizations, content creation, and bug fixing among many other things. He will be a great addition to our team!
Water Skyblock Payouts - Month 1
VirtualIllusion - Worth 813,678
Forums - Worth 561,906
KrispyKream- Worth 183,384
| MONTHLY STATS
Total Players: 662,825
(+29,977)
Total Staff: 19
(-2)
Forum Members: 9,851
(+185)
Discord Members: 16,920
(-1962)
Changelog updates: 56
September Max Players Online: 432
(+150)
(
October 21)
Votes: 41066
Last edited:
4