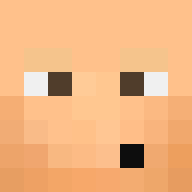 Network Owner
Owner
Administrator
​
Hey Minevillagers,
We are happy to announce that Kingdom Survival will be releasing on Sunday April 21st. The realm will provide you with an amazing bug-free, lag-free survival experience. The realm will have its own ranks and money, however, Minecoins will still be realm-wide. Feel free to read this news thread to get more information about the realm. We are excited to see you there on release day!
Features
Easy land-claiming system called Kingdoms. You can create one kingdom and you can only be a member of one kingdom. Bug-free land and member management
Quests and Quests shop (New items included in quests shop such as chest sorters, mcmmo and sell boosts, sell chests, auto-craft chests, and more)
Donator Daily Rewards (in addition to member /dailyrewards)
New dual-prefix ranks: Merchant, Knight, Prince/Princess, King/Queen, and Emperor/Empress
Jobs
Ingame ranks
Mob coins and mob shop
Warp system revamp (cleaned up the messages, new chat format, and addition of /checkwarps <player> to list all warps made by a specific player)
Ancient Trials and Tokens shop (New items in the token shop)
Economy, Perks, Vote, and Rewards crates
New flight system (same one found on Water Skyblock) that has /fly speed and /fly pay
Custom enchantments (Coal, Iron, Gold tiers)
Custom bosses (unlocked through the store or ancient tokens shop)
1.13 items in the /shop
Safe /trade
and a lot more..
We won't be going into more details yet, make sure you join our Discord server for more information released daily. Be there on Sunday!
Regards,
Mineville Management
Last edited by a moderator:
2

2