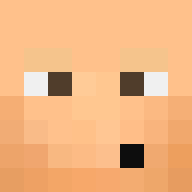 Network Owner
Owner
Administrator
​
Hello everyone,
It is time for Kingdom Season 3! The current season has been running for 120 days (4 months). The new season, season 3, will launch on
Saturday December 7th, 1PM EST.
The realm will go offline on Friday 11:59PM.
​
Changes
The biggest change coming to Kingdom is going to be the economy. We have had unprecedented amounts of wealth and an ever-increasing balance gap that has put strain on the realm's economy balance. The new economy will be aimed at making the realm less OP and more challenging. We have also fixed several bugs and improved the overall quality of the realm. There is a new spawn too! Keep an eye on the #changelog channel on discord for full list of changes.
Giveaway
You can be one of the three lucky players to win the
Emperor rank
. All you have to do is reply to this thread with your Minecraft username. The winners will be chosen on December 14th. If you already have the Emperor rank you will not be chosen as a winner.
​
Reset Vaults
As always, you will be to vault your exclusive crate items! You will have 24 hours to vault your items. This means you can vault:
Any item that has "Season Vault Access" in its lore
If your item does not have "Season Vault Access" in its lore, then it means that it will not be allowed inside the vault. Please keep in mind that not all exclusive crate items can be vaulted, some do not have "Season Vault Access" in their lores.
one.
To access the reset vaults, use /vault ingame.
9

1