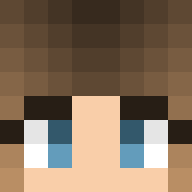 Administrator
Administrator
| TOP VOTERS | STAFF OF THE MONTH | STAFF PROMOS TOP ISLANDS | MONTHLY STATS |

| TOP THREE VOTERS OF JULY:
The vote leaderboard has now reset - Find vote links at
https://mineville.org/vote/
jms_l
- $25 Giftcard
SmRlesss
- $25 Giftcard
Cheesyllama
- $25 Giftcard
Congratulations to the top voters! You will be receiving the giftcards after you message Pinguino#3068 on Discord.
| STAFF OF THE MONTH
Congratulations to July's voted Staff of the Month Junior
@IBTSI
and Senior
@Dehiscence
!
| STAFF PROMOTIONS
Helper:
@IBTSI
- kingdom
@StuffCrust80
- kingdom
@Goosenub
- kingdom
@Jibjablog
- kingdom
@TheMelonAssassin
- asgard
Moderator:
@lmaoNova
- water (3rd server)
@Aerysional
- kingdom (2nd server)
Moderator+:
@rayrayk00
| TOP SKYBLOCK ISLANDS
1st:
Toyland
(Level 600) -
$100 PayPal
2nd:
Soosh
(Level 275) -
$75 Giftcard
3rd:
BigCity
(Level 225)-
$50 Giftcard
Congratulations! Island leaders please PM me on Discord to receive your coupon code. (Pinguino#3068)
| UPDATES THIS MONTH
Asgard Season 2! After 8 months we released a new exciting and refreshing season of Asgard with many new features to explore, such as the underworld and towns! Stay tuned for a very exciting event.. You have the chance to win a giftcard that you can spend on the store however you like! Read the full post about Asgard here:
https://mineville.org/threads/asgard-2-0.3629/
Kingdom Economy Reset
We performed an economy wipe on Kingdom to re-balance it & get rid of the crazy amounts of money produced through a glitch. The following was removed:
Kingdom bank balances
Placed & unplaced spawners & ores
Player balances
We are sorry that your progress was wiped during the season, but we hope that this will restore the balance.
| MONTHLY STATS
Total Players: 439,655
(+10,394)
Total Staff: 23
(-3)
Forum Members: 9,109
(+231)
Discord Members: 15,495
(+253)
July Max Players Online: 315
(-171)
July Uptime 100%
(+0%)
Average Session Playtime: 26 minutes
(-22 minutes)
Last edited by a moderator: