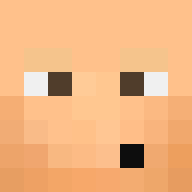 Network Owner
Owner
Administrator
STAFF PROMOS | TOP VOTERS | TOP ISLANDS & FACTIONS | UPDATES | MONTHLY STATS​
| TOP VOTERS
The vote leaderboard has now reset
https://mineville.org/vote/
LittleFatPig - $25 Giftcard
KDistheGOAT- $25 Giftcard
wossi1 - $25 Giftcard
Congratulations to the top voters! You will be receiving the giftcards after you message PizzaMC#0001 on Discord.
| STAFF PROMOTIONS
Congratulations to March's voted
Staff of the Month, Senior @Lighthoused and Junior @kaduck15






| TOP SKYBLOCK ISLANDS
1st:
Ronington
(Level 447,814) -
$100 PayPal
Members: YoWhiteBoi,Nokem38, Nooby_Noob_, Benson1531, ChambaMuch, Zesmash_
2nd:
Snoch
(Level 277,777) -
$50 Giftcard
Members: JimBurger, BobSoda, Minecraftbossbro, xMagro, Billivan
3rd:
HenrijsX
(Level 218,997)-
$25 Giftcard
Members: Nikuolax
| TOP FACTIONS
1st:
CrabClan
(Worth $855,350,030 ) -
$200 PayPal + $100 Giftcard
2nd:
Boogieman
(Worth $67,275,060 ) -
$100 PayPal + $50 Giftcard
3rd:
Coven
(Worth $11,650,000) -
$50 PayPal + $25 Giftcard
The leaders of each faction must message PizzaMC#0001 on Discord with their PayPal email to receive the rewards. Starting March, if the faction does not set their paypal using /f setpaypal the
WILL NOT BE AWARDED.
| UPDATES THIS MONTH

Skyblock Reset & Revamp
We will be resetting the Skyblock realm next weekend. Make sure you keep an eye out for the news post later this week. The reset vault will be opened soon.
| MONTHLY STATS

Total Players:
365,200
Total Staff:
33
Forum Members:
7,516
Discord Members:
18,701
March Max Players Online:
514
(February 23rd)
March Uptime
100%
(+0%)
Average Session Playtime:
55 minutes, 42 seconds
Minecraft Version
1.8 = 16%
1.9 - 1.11 = 2%
1.12 = 6%
1.13 = 3%
1.14 = 9%
1.15 = 64%
1