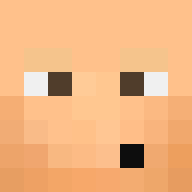 Network Owner
Owner
Administrator
​
Hello everyone,
We will be releasing Village's Season 3 on Sunday, December 15th at 3PM EST. This season will be bringing many new features, new rules, and an economy revamp. The realm will be going down on Saturday 8PM EST.
We are hosting a giveaway on this thread. Reply with your username and you will have a chance to be one of the three players to win
DRAGON RANK!
Giveaway ends on Dec. 22nd.
New $1,000 PayPal F-Top Reward:
#1 $500 PayPal - $250 Store Giftcard
#2 $350 Paypal - $150 Store Giftcard
#3 $150 PayPal - $50 Store Giftcard
Changes
Custom 10k x 10k world with roads extending 1250 blocks to each direction and with flat corners and enhanced ore generation
Completely new economy
Revamped Rules
New /coinflip system
Added a /printer system
Added /f alts system
Added Chunk Busters
Added Chunk hoppers
New custom enchantments
Removed fee per block for vertical genbuckets
Removed ability to fly in warzone and other players' territories
Added ability to fly in your faction territory for all players
Spawner values will now incrementally reflect on /f top. Meaning that every 12 hours, 10% of the spawner's value will appear in /f top. This is to prevent /f top sniping and wealth-hiding practices
Added an 8-row /f vault accessible by all faction members
Added the Citadel world (more info below)
Added the Oasis world (more info below)
Added Craters in the End world (more info below)
Made the Nether world flat
Added HP Sticks
Fixed creepers spawned from eggs stacking with creepers from spawners
Added ability to withdraw XP Bottles
Added ability to withdraw Bank Notes
New mcMMO limits
New Mob drops
Added /f claims
Season Information:
Duration: 20 days
Grace period: 6 days
Raiding period: 14 days
Member limit: 20
Faction alt limit: 20
Player Power: 100
25 chunk buffers
No Allies
16 Total Corners
mcMMO Caps:
Swords: 250
Axes: 200
Archery: 250
Acrobatics: 450
All other skills have been disabled.
Citadel World:
The Citadel world is a 300x300 PvP world with a big Citadel in the middle. There will be a weekly KoTH event called "Citadel" with OP rewards. You will be notified on Discord prior to the event's start.
The Citadel World also has another very valuable resource: Free-to-use Silverfish spawners. You can grind those spawners to amass crazy amounts of wealth. It's not so easy, however, because you have to keep in mind that you are always in danger of being killed by other players.
To get into the Citadel world, you have to build an end portal and jump into it. To get out of the Citadel world, you will have to travel to one of the only two portals in the 300x300 world. Commands such as /tpa, /tpaccept, /tpahere, /f home, /home, and /spawn will be disabled.
Oasis, End, & Nether Worlds:
These three worlds are flat 2,500 x 2,500 worlds. They can be claimed and each has 4 corners. The Oasis world has Red Sandstone which goes down 40 blocks to the flat bedrock layer. The End world has End stone, and the Nether world has Netherrack, instead.
You can travel to these worlds by executing the command /worlds. You will then be teleported to the Safezone build located at 0,0. You will have to either fly or walk away from the Safezone & Warzone to start claiming land.
Chunk Busters:
The Chunk Busters can be bought off the store (
https://store.mineville.org
).
They will instantly remove all blocks down to the Bedrock in the chunk (16x16 area) you are standing in.
Printer System:
Use the command /printer <on/off> to enable this mode. You cannot be wearing any armor while doing it. It will also be disabled if an enemy is near. This mode will let you print while simultaneously deducting the price of each block from your balance. Prices are pulled from /shop
Craters:
There will be 4 craters near the corners of the Overworld. These are 500x500 warzone areas. The Craters will have an 8x8 Cube made up of valuable ores that reset every 6 hours. There will also be a chest with OP items that resets every 6 hours. There will be broadcasts to announce the time before each crater resets.
Reset vault:
As always, you can vault any item with the lore "Season Vault Access" by using the command /resetvault.
See you on release day!
Last edited:
5