Add the ability to Shift Click stacks of blocks onto previously placed block stacks!
this isnt season 5 water kek, u have to place hundreds of thousands of blocks by hand
oh :| that sucks
then I guess that's a good idea
I agree with this suggestion . It can get very tedious grabbing an inventory of gold nuggets to /condense into golden ingots, to then again into blocks, to later be placed . This can save some time for many of us, although I do understand why its setup like that. its a another challenge to grind to be on top . Got my thumbs up though .
It's not really that hard, just get a macro.
Addition to my comment before hand.
Maybe there can be an item with uses such as buidler wands/trench tools,and such . Maybe something like "blox
I think this would be an amazing feature to add. My island has placed over 1mil blocks so far and this would be helpful.

View attachment 2436
This is satisfying to see, yet makes me feel uneasy , epic job haha .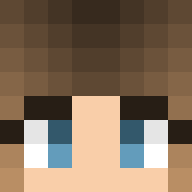 Administrator
Administrator
While we probably won't be adding this feature to the game for everyone to use (it takes away the grinding aspect of the game), we can consider adding a special item that makes placing ore blocks easier and faster (like the builder wand did before we introduced stacked ores). I don't see it happening anytime soon though.
Last edited: